About Me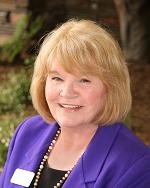 I was born and raised in Detroit, Michigan. Having grown up in the Motor City, I guess it was inevitable that I was influenced by the auto industry. Henry Ford is known for a saying I have adopted as my philosophy in my 35 years of matching consumers up with products that fit their needs: I may not have all the answers, but give me an hour and I will get them.
Why choose me
I meet with you when change has occurred to ascertain if there is a better product to cover yours and your family's needs. This meeting starts with a phone call and has no obligation on your part.
I am an independent Agent, and therefore do not accept any quotas or limitations from carriers. As an independent agent I recommend products solely based on your needs analysis.
My services are FREE TO YOU! I earn my money when I find the product that best covers your needs and am compensated by the carriers I am appointed with. I choose only highly rated company's and will spend hours going over their offerings before I present them to my clients.
I will share the strengths and weaknesses of your choices to enable you to make an informed decision.
In a recent study by the Kaiser Foundation, it was determined that 56% of seniors living in California are 200% of the Federal Poverty level. I spend 30% of my sales time looking for these Seniors so that I may assist them in obtaining extra help where needed. If you know someone that falls in that category, send them to me, maybe I can help.
I invite you to call me at (707) 324-9994